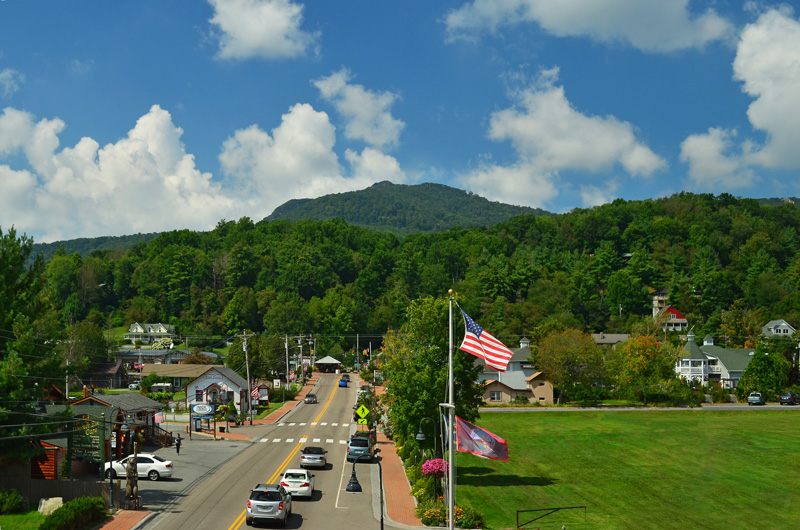 Banner Elk is a popular getaway in the Blue Ridge Mountains of the North Carolina High Country. It's a place that blends small town relaxation with the amenities of a larger city.
Visitors enjoy a richness of culture and adventure. Within 15 minutes of the town's lone stoplight you can experience the great outdoors, fabulous dining, theater and the arts, family attractions, and the two largest winter sports venues in the South.
Banner Elk's tourism motto is "Escape. Unwind. Indulge." This can be accomplished in a variety of ways. Hike easy green ways or tackle challenging trails among the highest peaks east of the Rockies. Go for thrills via a whitewater paddling adventure or navigate the topography on a mountain bike. On the lighter side, spend a day visiting the town's unique shops, boutiques, spas and restaurants.
A thriving food scene awaits. In fact, Banner Elk is known as the culinary hot spot of the NC High Country. Food aficionados indulge in everything from five-star white linen dining to upscale casual to down-home cooking to tasty delis. There's also an array of wineries and craft breweries within a 15-minute radius of downtown.
Famed mountain attractions like Grandfather Mountain, Linville Caverns, the Blue Ridge Parkway, Tweetsie Railroad and The Blowing Rock are just a short drive away.
With so many things to see and do (and eat), Banner Elk provides an ideal getaway for couples, families, adventure seekers and Baby Boomers.
The mix of lodging available in Banner Elk assures something for every taste and budget. Please click here to review the many accommodations available.
For a video introduction to Banner Elk, visit our Videos Page.
Lodging specials are available, too.