When:
May 1, 2021 @ 8:00 am – 2:00 pm
2021-05-01T08:00:00-04:00
2021-05-01T14:00:00-04:00
Where:
Grandfather Mountain
2050 Blowing Rock Hwy
Linville, NC 28646
USA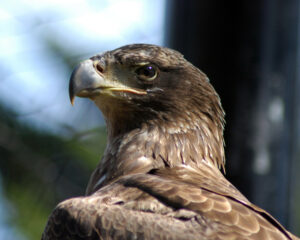 Have you wondered why some bird species are always easy to identify all of the time, some bird species are easy to identify some of the time, and some bird species seem to be almost impossible to identify all of the time? The answers can be found in the natural history of individual species.
This course will explore such aspects of the lives of birds as seasonal plumage, molt, nestling growth, seasonal occurrence, habitat requirements, and similarities between related and sometimes completely unrelated species. Acquiring a basic understanding of these factors can help you to more quickly find the right section of your field guide and arrive at the most likely identification for the bird in your binoculars.
The course is part of Grandfather Mountain's Adult Field Course series, which offers participants the chance to explore the mountain like never before. Students examine specific aspects of the park ecosystem through fun, hands-on field excursions. Course leaders are experts in their fields and include professors, naturalists, scientists and acclaimed photographers, writers, historians and artists.
Cost is $60 per person (or $25 for members of Grandfather Mountain's Bridge Club program), with registration required in advance.