When:
October 23, 2021 @ 5:00 pm – 11:00 pm
2021-10-23T17:00:00-04:00
2021-10-23T23:00:00-04:00
Where:
Grandfather Mountain
2050 Blowing Rock Hwy
Linville, NC 28646
USA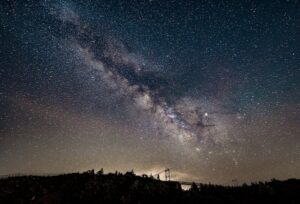 October is one of the best times of year to stargaze at Grandfather Mountain. The air is cool and clear, and the summer constellations are still prominent, with some early winter sights making their appearance later in the evening. This course is also during the time of the Orionid meteor shower.
The goal for this course is to create a familiarity with the night sky and learn the basics of stargazing. We'll start in the classroom by exploring some of the best print and digital resources for observing the night sky and cover some of the basics of stargazing. During the evening hours, we'll be out at various viewing locations on the mountain, practicing stargazing skills while looking for meteors and learning about some of the most prominent stars, constellations and other objects visible this time of year.
Course instructor Stephan Martin has been a stargazer since he was very young growing up under the dark skies of South Florida. Martin is also an astronomer, educator and author, who has taught astronomy and physics at colleges, universities and learning centers across the U.S. and internationally for more than 25 years.
The course is part of Grandfather Mountain's Adult Field Course series, which offers participants the chance to explore the mountain like never before. Students examine specific aspects of the park ecosystem through fun, hands-on field excursions. Course leaders are experts in their fields and include professors, naturalists, scientists and acclaimed photographers, writers, historians and artists.
Cost is $60 per person (or $25 for members of Grandfather Mountain's Bridge Club program), with registration required in advance.