When:
October 9, 2021 @ 10:00 am – 4:00 pm
2021-10-09T10:00:00-04:00
2021-10-09T16:00:00-04:00
Where:
Grandfather Mountain
2050 Blowing Rock Hwy
Linville, NC 28646
USA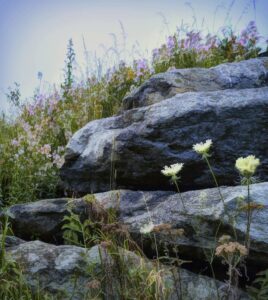 The naturalist's sketchbook is full of sketches of natural objects that bring moments in nature to life. The way you arrange these drawings on a page can boost the storytelling quality of your sketches. In this course, led by artist Preston Montague, participants learn how to tell a story through the arrangement of objects in a sketchbook, as well as basic observation and drawing techniques with pen, pencil and colored pencils. Though designed for beginners, students with more intermediate skills are encouraged to join. Students are asked to bring sketchbooks, colored pencils, #2 pencils, erasers, a pencil sharpener and micron pens.
Preston Montague is an artist, educator, and landscape architect who developed a passion for the natural world while growing up in the rural foothills of Virginia. He works in Durham, focusing on projects that spark curiosity about nature and encourage stronger relationships between people and their environment.
The course is part of Grandfather Mountain's Adult Field Course series, which offers participants the chance to explore the mountain like never before. Students examine specific aspects of the park ecosystem through fun, hands-on field excursions. Course leaders are experts in their fields and include professors, naturalists, scientists and acclaimed photographers, writers, historians and artists.
Cost is $60 per person (or $25 for members of Grandfather Mountain's Bridge Club program), with registration required in advance.