More than 100 years ago, a young minister by the name of Edgar Tufts came to Banner Elk and changed the course of its history forever.
This summer, the Town of Banner Elk and its many community businesses and institutions come together to celebrate the life and the legacy of the man who established Banner Elk Presbyterian Church, Lees-McRae College, Cannon Memorial Hospital and Grandfather Home for Children.
The summer-long event features town-wide celebrations including Lees-McRae Summer Theatre performances, guided tours, public displays, and much more.
________________________________________________________
Gallery Exhibit and Reception
Sunday, June 9, 2019
3-5 p.m.
Hayes Auditorium and Miller Commons,
Campus of Lees-McRae College
A summer celebrating the life and legacy of the Rev. Edgar Tufts kicks off Sunday, June 9, with a free gallery exhibit in Hayes Auditorium and the Broyhill Theatre, with a reception in the adjacent Miller Commons on the campus of Lees-McRae College. From 3–5 p.m., enjoy historical photographs of the college before an exclusive performance of From the Mountaintop: The Edgar Tufts Story. Light food and refreshments will be provided.
________________________________________________________
Tufts Family Memorabilia Exhibit
Wed-Sat through Oct. 12, 2019
11 a.m.-3 p.m.; $5 admission
Banner House Museum,
7990 Hickory Nut Gap Road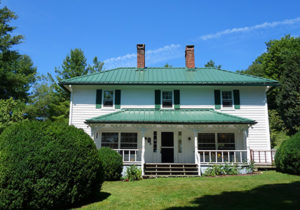 The Banner House Museum showcases an exhibit of seldom-seen treasured memorabilia of the Tufts family. These everyday items help illuminate the story of an extraordinary life. Highlighted in the display is the pump organ Rev. Tufts carried with him in his early ministry throughout the county. The organ was often played by Tufts' wife, Bessie; however, it also played a part in the introduction of Tufts to his future friend and partner in many endeavors, Dr. W.C. Tate.  Admission to the Rev. Tufts Exhibit is included in the guided museum tours offered Wednesday though Saturday 11 a.m. to 3 p.m. Price is $5 for adults.
To learn more, visit www.BannerHouseMuseum.org
________________________________________________________
From the Mountaintop: The Edgar Tufts Story
Lees-McRae Summer Theatre, July 11–17, 2019
Link to purchase tickets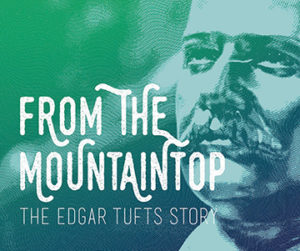 The 2019 Lees-McRae Summer Theatre season features a production celebrating local heritage — From the Mountaintop: The Edgar Tufts Story. The musical, written by local playwright Janet Barton Speer, with songs and lyrics by John Thomas and Tommy Oaks, tells the story of the Presbyterian minister who left an indelible imprint on Banner Elk.
Rev. Edgar Tufts first came to the region in the late 1800s as a seminary student to organize a church, but his love and admiration for the mountain people called him back to an extraordinary life of service that forever changed the complexion of the area. With remarkable purpose, Tufts founded a number of institutions that continue to serve today: the Banner Elk Presbyterian Church, Lees-McRae College, Cannon Memorial Hospital, and Grandfather Home for Children.
The audience follows Tufts from his earliest struggles as a motherless teenager through his hardships and ultimate triumphs in Banner Elk. They see how the church grew from a small wooden structure to the present building, crafted with locally harvested stones and ornate stained glass windows. Tufts' story continues to the college's beginnings as fireside readings before becoming a school for young mountain women whose chances at success were minimal without an education.
After witnessing the abandonment of children and people suffering from a lack of medical attention, Tufts went on to establish an orphanage and saw to it that a doctor and clinic were born in Banner Elk.
Performances of From the Mountaintop: The Edgar Tufts Story are July 11–17 in the Hayes Auditorium and Broyhill Theatre on the Lees-McRae College campus. Learn more at lmc.edu/summertheatre.
________________________________________________________
Historic Walking Tours
Lees-McRae College campus, July 8–17, 2019
Times vary (see below)
The aim of these daily tours is to uncover the history of and unveil a new side to many of the most notable places in downtown Banner Elk.
Each walking tour starts at Hayes Auditorium and features a variety of interesting stops along the way. You will learn about locations such as: Banner Elk Presbyterian Church, grave site of Edgar Tufts, Historic Commons at Lees-McRae College, original Grace Hospital, and much more.
Tours are free and last approximately 45 minutes. Registration for the tours takes place at the Hayes Auditorium box office. Dates and times are as follows:
Monday, July 8 at 12:30 p.m.
Tuesday, July 9 at 12:30 p.m.
Wednesday, July 10 at 12:30 p.m.
Thursday, July 11 at 12:30 p.m. and 5:30 p.m.
Friday, July 12 at 12:30 p.m. and 5:30 p.m.
Saturday, July 13 at 12:30 p.m. and 5:30 p.m.
Sunday, July 14 at 12:30 p.m.
Monday, July 15 at 12:30 p.m.
Tuesday, July 16 at 12:30 p.m. and 5:30 p.m.
Wednesday, July 17 at 12:30 p.m.
________________________________________________________
Institutions Founded by Rev. Edgar Tufts
(click titles to explore further)
Banner Elk Presbyterian Church
In 1893, 22 people were credited with the beginnings of the church. It was not until Edgar Tufts (as a seminary student) came to organize the group; however, that records are available. Under Tufts leadership, a wooden structure was built, and later a more permanent rock building created out of native stone. Tufts was a man deeply committed to service to others, and the church became a major vehicle for that mission, which continues today.
Currently, membership consists of both local and associate (summer residents) members who seek ways to be of service to others. Known also for its musical program, intelligent and engaging sermons and beautiful interior, the church of today carries out the legacy of Reverent Edgar Tufts.

Lees-McRae College


In the winter of 1899, concerned with the limited offerings of the district school which was supplemented only by summer school work conducted by the church, Tufts took some of the young people of the neighborhood into his study for further instruction. This small group, called the Class of 1900, marked the beginning of Lees-McRae College.
Now, more than a hundred years after its founding, Lees-McRae continues the vision of Rev. Tufts, inspiring students of the Southern Appalachian region and beyond. The college extends educational opportunities and service to diverse populations and continues to fulfill its motto — "In the Mountains, Of the Mountains, For the Mountains."
Cannon Memorial Hospital
In 1909, Edgar Tufts founded a small, 14-room hospital. Since then, the buildings were rebuilt, expanded, and relocated multiple times. The current Charles A. Cannon, Jr. Memorial Hospital, built in 1999, is designated as a Critical Access Hospital and is fully accredited by the Joint Commission for the Accreditation of Health Care Organizations. The hospital offers emergency services, imaging services, laboratory, physical and occupational rehabilitation, cardiopulmonary rehabilitation, and inpatient and outpatient behavioral health services.
Grandfather Home for Children
In 1914, Edgar Tufts founded Grandfather Home for Children to address the many mountain children who were orphaned or from difficult situations. Today, Grandfather Home has merged with Children's Hope Alliance to serve more children across the state, but the mission started by Edgar Tufts remains the same.
The focus is on three things: hope, health and healing for generations. Hope for a safe, forever home through group homes, foster care and adoption. A healthy start through educational, prevention, and developmental programs. Healing the hurt for children and families who are troubled, abused or neglected.