BE Artists Gallery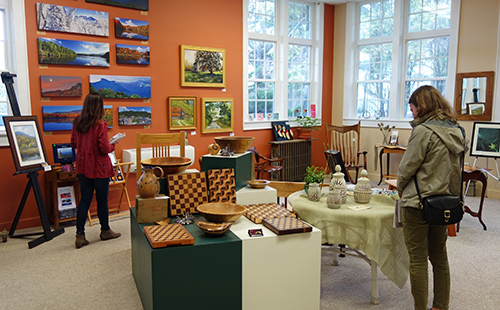 185 Azalea Circle
Banner Elk, NC 28604
8288986767
The best in locally-made art can be found at the Banner Elk (BE) Artists Gallery.
Formed by a group of local artists, the BE Artists Gallery features fine arts and crafts for sale to the public. All items are hand-made objects of beauty and utility created by artisans living within a 50-mile radius of Banner Elk. The gallery was so successful in its first year that its size was doubled to provide display space for more artists.
Displays vary throughout the year and include such mediums as: fabric art, fine furniture, glass works, graphic arts, jewelry, metal works, paintings, photography, pottery and wood turnings.
Summer hours of operation are Thursday through Sunday from 10 a.m. to 4 p.m. Winter hours of operation are Saturdays from 10 a.m. to 4 p.m., and other times by appointment.