Family Fun Fourth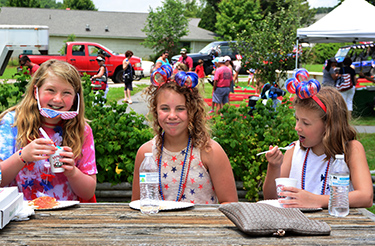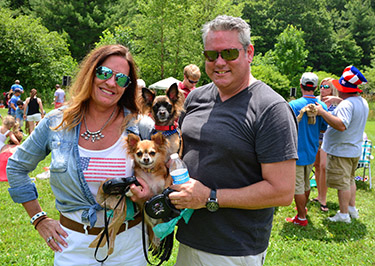 185 Azalea Circle
Banner Elk, NC 28604
828-898-8395
July 4th, 12-6 p.m.
Banner Elk's Family Fun Fourth celebrates our nation's independence in style on July 4th.
Bring the whole crew for an alcohol-free post-parade party featuring three bands, games, inflatables, mini-golf, fresh smoked barbecue plates and more.
The party takes place on the green in front of the Historic Banner Elk School with music as the centerpiece. Local classic rock and pop band Clockworx takes the stage at 12:00 p.m., followed by the Smokin' Joe Band at 2 p.m. Smokin' Joe is known for its blues, rockabilly and jazz sound.
Headlining the day's music offerings are The Extraordinaires, an upbeat band with a four-piece horn section that will have everyone dancing to legendary Motown, R&B and pop hits. Be prepared for everything from The Temptations to Stevie Wonder to ZZ Top to Earth, Wind & Fire to Lady Gaga.
Come hungry, as the annual Dunn's Deli plated barbecue meal will be available, along with food trucks offering various other treats.
Family Fun Fourth is presented by the Banner Elk Chamber of Commerce and sponsored by the Banner Elk Tourism Development Authority, Mountain Electric and Eagle's Nest.
"We encourage everybody to wear red, white and blue and bring chairs or a blanket so they can spend the afternoon with us," says event organizer Jo-Ann McMurray of the Banner Elk Chamber.
There is no charge for admission. For more info, call the Chamber at 828-898-8395.