Lees-McRae Summer Theatre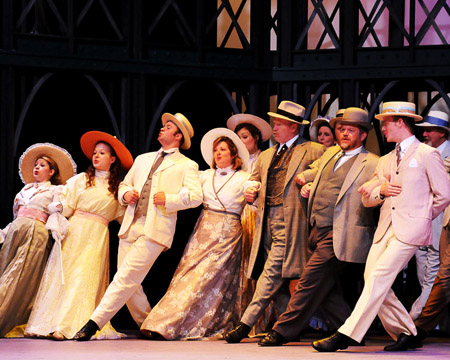 Hayes Auditorium, 191 Main Street
Banner Elk, NC 28604
828-898-3652
The performing arts department of Lees-McRae College combines with the community each summer to produce a top-notch series of theatrical productions in the Hayes Auditorium on campus.
Since 1985, summer theatre patrons have experience a wide variety of shows, ranging from classic Shakespeare to Broadway musicals to shows written by local playwrights. The casts include professional, local and student actors. This summer series typically begins in late June and runs through early August.
The quality of the productions make the Lees-McRae Summer Theatre one of the best summer theatres in the Southeast.
To purchase tickets, see a list of upcoming shows, or learn more about LMST, call 828-898-8709 or click here