Woolly Worm Festival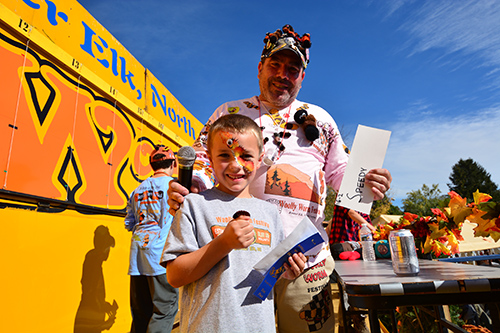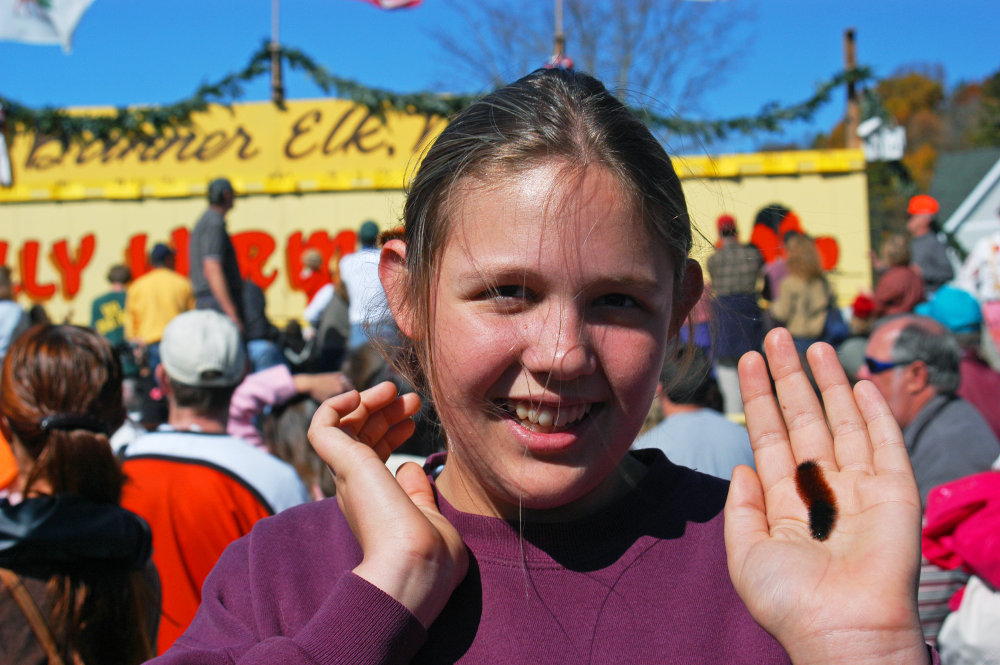 Historic Banner Elk School, 140 Azalea Circle
Banner Elk, NC 28604
828-898-5605
Always the third weekend in October

Oct. 16-17, 2021
Since 1978, this quirky, world-famous festival has been used to predict the upcoming winter weather for the North Carolina High Country.
According to legend, the 13 bands on the woolly worm (woolly bear caterpillar) represent the 13 weeks of winter. Brown bands indicate a mild week, black bands indicate a cold, snowy week. Since every woolly worm has different colors, the Woolly Worm festival holds races to determine which worm is used to make the forecast.
Saturday's winning worm receives $1,000 and the honor of predicting the upcoming winter. Races continue on Sunday, with that day's winner receiving $500.
The Woolly Worm Festival also includes about 175 craft vendors, food, live entertainment, and rides. This two-day family event annually draws more than 20,000 attendees and takes place during the traditional peak weekend for autumn leaf viewing in Banner Elk and the Blue Ridge Mountains.
For lodging options that are either within walking distance or a short drive of the festival, visit our lodging page by clicking here.
In addition to checking out our lodging page and local attractions page, you can learn more about the festivities by visiting the festival website.