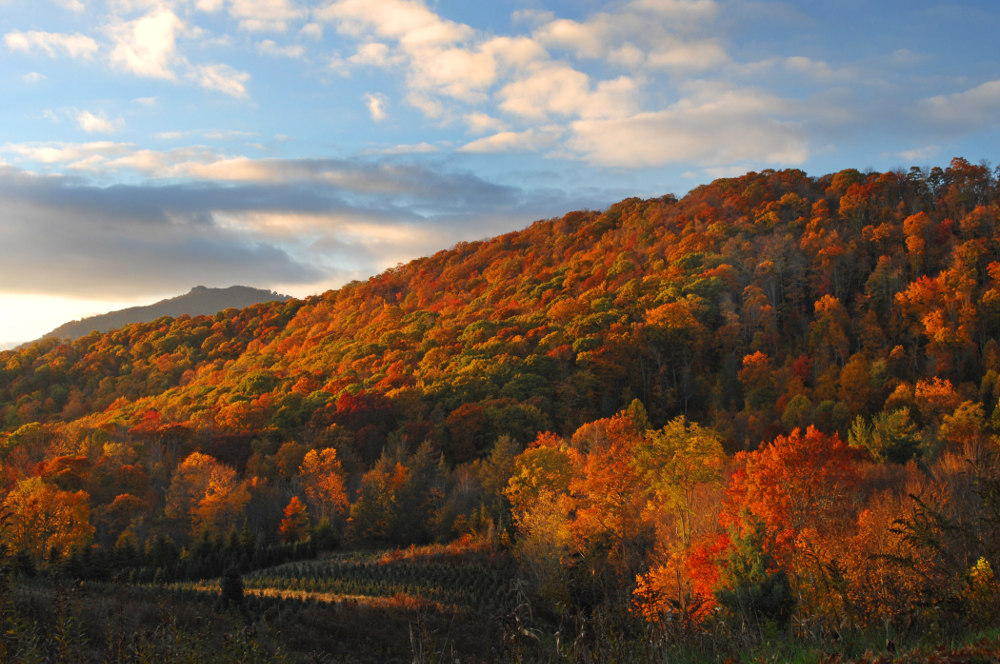 Few places in the North Carolina mountains have the variety of leaf-viewing options that Banner Elk offers. Nestled at 3,701 feet above sea level, Banner Elk normally reaches peak color around the third or fourth weekend of October. Leaves typically begin changing in late September or early October, followed by a vivid progression that now often stretches into early November.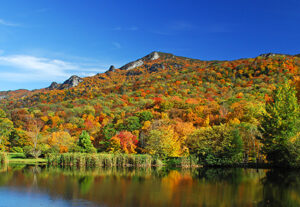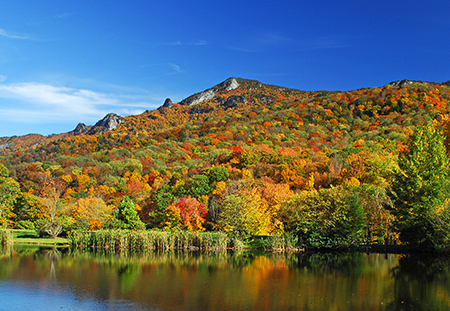 Banner Elk is surrounded by scenic peaks and native hardwoods, with many vantage points to view autumn's splendor. One of the best vantage points is the famous Mile-High Swinging Bridge atop Grandfather Mountain. People from all over the East Coast visit in fall to take in the panoramic view from Grandfather.
There are many different ways to view fall color in Banner Elk. Some prefer to take in the splendor from kayaks and canoes on Wildcat Lake, while others take to the hiking trails in and around the town limits. The Profile Trail at Grandfather Mountain State Park offers great views and has its trail head on the outskirts of Banner Elk. Another popular place is the high-altitude Emerald Outback trail park.
Banner Elk's famous Woolly Worm Festival conducts woolly bear caterpillar races the third weekend of October to determine which woolly worm receives the honor of forecasting the upcoming winter weather in the NC High Country. Learn more about this unique festival by clicking here.
Adventure seekers hit the local rivers for whitewater rafting from Edge of the World Outfitters or High Mountain Expeditions. Or, let the vehicle do the work with a meandering drive along the Blue Ridge Parkway. Even a simple stroll along the Banner Elk Greenway yields spectacular viewing options.
Another nice thing about a fall visit to Banner Elk is the close proximity to peak fall color from early October to early November. A quick 15-minute drive in early October up to Beech Mountain puts you at peak color because of its 5,506-foot elevation. Or, you can drive about 30 minutes in early November down to the Linville Caverns area and view peak colors there.
When the autumnal day is done, settle into comfortable lodging and indulge in a delicious cuisine from a number of eateries. A bountiful food selection gives Banner Elk its nickname of "the Culinary Hot Spot of the NC High Country."
For a list of lodging options, click here.