Artisanal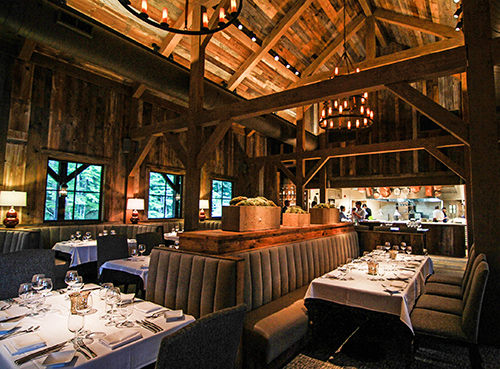 1200 Dobbins Road, Banner Elk
Banner Elk, NC 28604
828-898-5395
Superb fine dining experience open seasonally (May-October).
Artisanal features contemporary American cuisine in the upscale rustic elegance of a converted barn. The menu stands out with an innovative and progressive farm-to-table approach. The cuisine rotates in accordance with the season.
Artisanal has been named a Top 100 restaurant in the United States by OpenTable.com and has received the Wine Spectator Award of Excellence.