Beech Mountain History Museum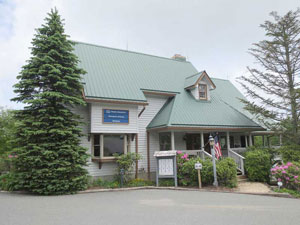 503 Beech Mountain Parkway
Beech Mountain, NC 28604
828-387-2930
This small museum, operated by the Beech Mountain Historical Society, seeks to preserve the history of the mountain by educating locals and visitors about its unique history.
The museum is open seasonally with rotating exhibits. Exhibit topics include: life on Beech Mountain before the ski resort; background on its earliest known visitors, the Cherokees; logging, milling and narrow gauge railroads on the mountain; the era of ownership by the Carolina Caribbean Corporation (late 1960s to 1980); early skiing; the Land of Oz amusement park; and other interesting subjects.
Admission is free. For more information, call 828-387-2930 or click here.