Sugar Mountain Resort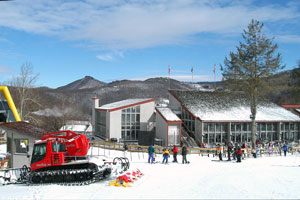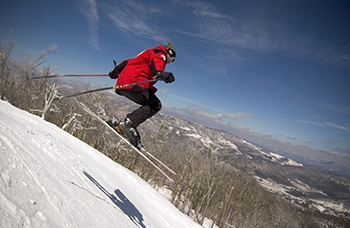 1009 Sugar Mountain Drive
Sugar Mountain, NC 28604
1-800-SUGAR-MT (784-2768)
North Carolina's largest ski area is Sugar Mountain Resort. Sugar offers 21 trails and nine lifts, including a hi-speed detachable six-person chairlift that is the fastest in North Carolina. The peak elevation is 5,300 feet, and Sugar has 115 acres of skiable terrain.
Sugar also boasts the only double black diamond slope in North Carolina, as well as the largest vertical drop (1,200 feet) in the state. Upper Flying Mile is an intermediate slope that connects with Lower Flying Mile for a total run of 1.5 miles long, while Gunther's Way is the newest slope in the NC High Country. Gunther's Way is rated difficult and is 2,900 feet in length.
Meanwhile, guided snowshoeing tours are another aspect that makes Sugar unique.
Sugar also has an outdoor ice skating rink and snow tubing park with magic carpet lift, plus the Sugar Bear Ski School, which offers a range of lessons for all ages and abilities.
The typical ski season for Sugar Mountain runs from mid November to late March. For more information, visit www.SkiSugar.com.