Trunk or Treat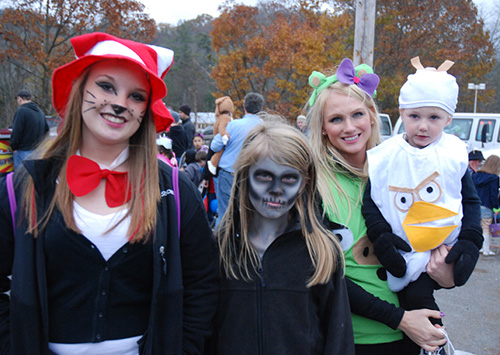 Historic Banner Elk School, 140 Azelea Circle
Banner Elk, NC 28604
828-898-8395
Oct. 31, 2021, 5-7 p.m.
One of the most popular family Halloween events in the North Carolina High Country. Children (and adults) come dressed in costumes for a fun trick-or-treat experience from the trunks of vehicles.
The festivities include a costume contest for kids, and a separate contest for four-legged friends. Be sure to check out the haunted house and hay rides. Come early for free face painting from noon to 5:00 p.m.