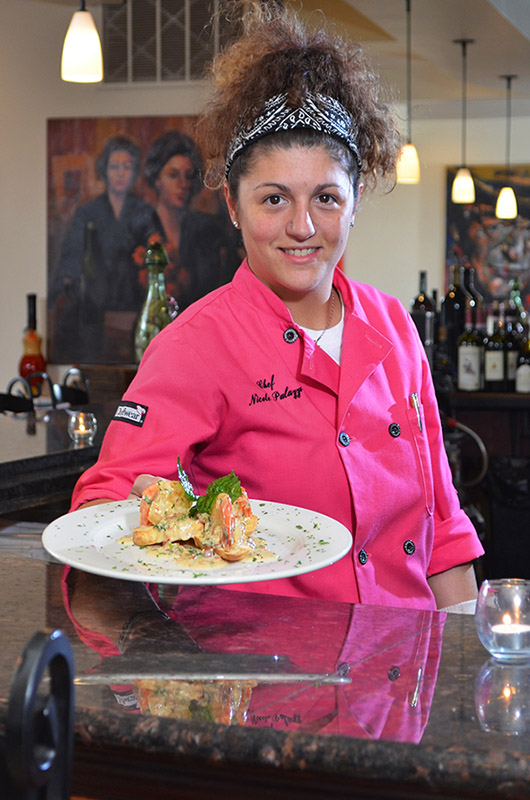 Banner Elk is the culinary hot spot of the NC High Country. Whether you're looking for an upscale meal to mark a special occasion, a hearty sandwich after a day in the great outdoors, or a steak dinner in a casual setting, this town's thriving food scene has it all.
If you want a taste of the mountains, don't leave without ordering fresh trout. Have it for dinner at long-time favorite Banner Elk Cafe. The location also houses The Lodge Espresso Bar and Eatery, which has a coffeehouse vibe.
After a morning or afternoon cruising the slopes of the nearby ski resorts on Sugar and Beech mountains, stop into Dunn's Deli to refuel. This New York-style deli serves mile-high clubs, tuna melts and cheese-steak sandwiches. Wash it all down with a cold draft.
Sample authentic Cajun cuisine at Louisiana Purchase Food & Spirits, and Bayou Smokehouse and Grill. Warm up with gumbo, jambalaya or blackened mountain trout. Bayou has a variety of craft beers on tap, and Louisiana Purchase has received the Award of Excellence from Wine Spectator Magazine.
Since 1985, Stonewalls Restaurant has been a dining destination for locals and visitors. The restaurant is known for its lengthy salad bar, slow-roasted prime rib and juicy steaks. If you're looking for a classic steakhouse experience with an extensive wine list, Stonewalls delivers.
For social drinks and small plates, Zuzda has creative food and cocktails. Oysters on the half shell, spring rolls and sliders are great for sharing. But be sure to order a signature martini all your own.
And don't skip breakfast while you're here. SisterLees Café serves Belgian waffles, stuffed crepes and scratch-made biscuits.
Still hungry? Click here for a full list of Banner Elk restaurants.