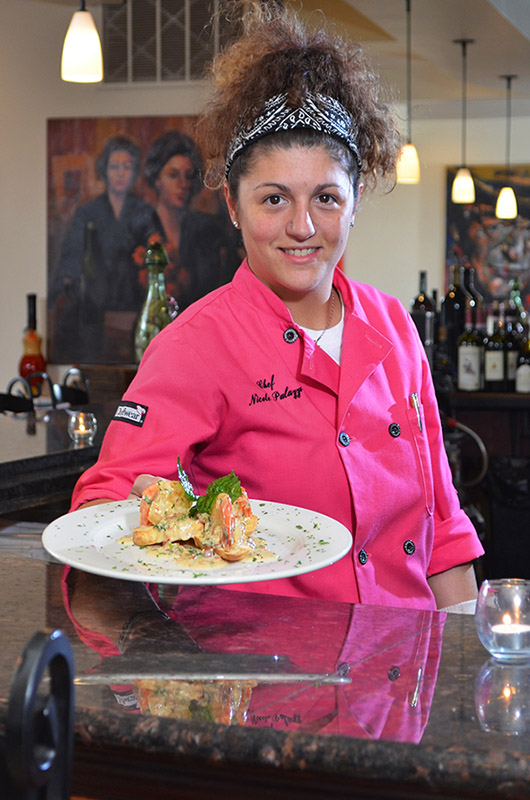 For a town with less than 1,500 residents, Banner Elk has an amazing culinary scene. So amazing, in fact, that Banner Elk is known as the culinary hot spot of the NC High Country.
An impressive array of locally-owned independent restaurants has made this resort town a dining destination. Whether you're in search of a fine-dining white tablecloth experience, an upscale bistro, ethnic cuisine or a satisfying sandwich from a tasty deli, this town's thriving food scene covers the spectrum.
Artisanal restaurant is the pinnacle of Banner Elk's culinary offerings, a fine dining restaurant twice named among the Top 100 Restaurants in America by Open Table. Meanwhile, a new name on the Banner Elk dining scene is Chef's Table, a farm-to-table eatery serving the freshest local ingredients in the High Country.
Speaking of the High Country, if you want a taste of the mountains, don't leave without ordering fresh trout. Have it for dinner at long-time favorite Banner Elk Cafe & Lodge. Banner Elk Cafe is unique because its two kitchens offer a wide selection of lunches and dinners from two menus.
After a morning or afternoon cruising the slopes of the nearby ski resorts on Sugar and Beech mountains, stop into Dunn's Deli to refuel. This New York-style deli serves mile-high clubs, tuna melts and cheese-steak sandwiches. Wash it all down with a cold draft.
Sample authentic Cajun cuisine at Louisiana Purchase Food & Spirits or Bayou Smokehouse and Grill. Warm up with gumbo, jambalaya or blackened mountain trout. Bayou has a variety of craft beers on tap, and Louisiana Purchase has received the Award of Excellence from Wine Spectator Magazine.
Since 1985, Stonewalls Restaurant has been a destination for locals and visitors. Now under new ownership, the restaurant has upgraded to a chef-driven menu with plenty of culinary creations. Of course, Stonewalls remains the place for juicy steaks, slow-roasted prime rib and its well-known salad bar.
For international fare, be sure to stop by Puerto Nuevo (Mexican), Sorrento's Bistro (Italian) and Cam Ranh Bay (Vietnamese).
And don't skip breakfast while you're here. Bella's serves Belgian waffles, stuffed crepes and scratch-made biscuits.
Still hungry? Click here for a full list of Banner Elk restaurants.