Einstein Bros. Bagels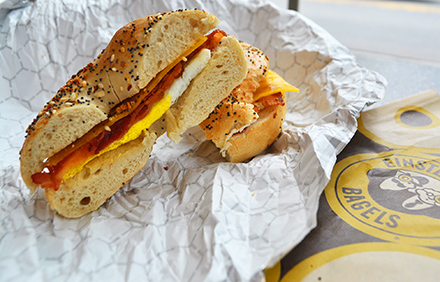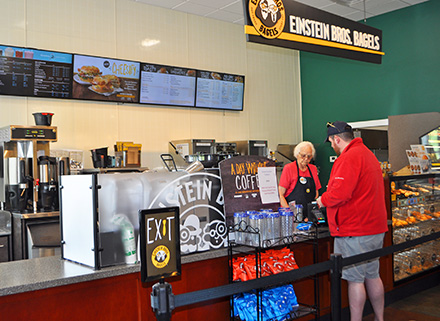 191 Main St. W.
Banner Elk, NC 28604
828-898-8808
Einstein Bros. is known throughout the country for its friendly neighborhood bagel shops that serve satisfying breakfasts and lunches in a quick-service style.
The menu for the cafe in Banner Elk includes soups and decked-out bagel-wiches, such as turkey, bacon and avocado, and simple bagels with cream cheese schmears in a variety of flavors. For something light, try a smoothie or egg-white sandwich on extra-thin bagels.
On the indulgent side, the bakery case is full of chocolate chip cookies, strudels and muffins.
Don't forget to grab a coffee to fuel your Banner Elk adventure.