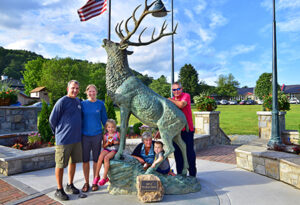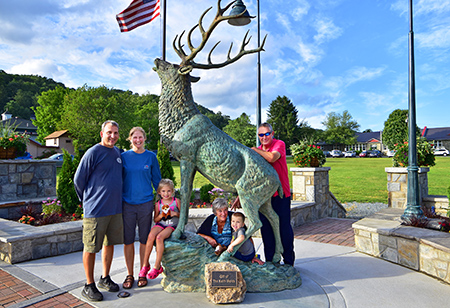 Travelers wishing to visit the North Carolina mountains can do so in Banner Elk. We are open to visitors.
Located near Boone in the Blue Ridge Mountains, Banner Elk began welcoming tourists back on May 6, 2020.
Since May 22, lodging places in Banner Elk have been able to rent all of their available units. That includes the Best Western Mountain Lodge, which has instituted strict cleaning and sanitation procedures detailed in this article by the High Country Press.
Other lodging options have implemented enhanced cleaning protocol as well. For a complete list of accommodations in Banner Elk, click here.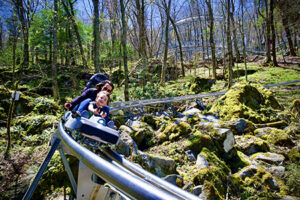 Visitors to Banner Elk can choose from many outdoor activities, including Wilderness Run Alpine Coaster, the newest attraction in the North Carolina mountains and the first alpine coaster ever built in North Carolina.
One of the largest and best known attractions in the NC mountains is Grandfather Mountain, which is 15 minutes from Banner Elk. Grandfather Mountain is a nature preserve and park that includes hiking trails, animal habitats and the famous Mile High Swinging Bridge with sweeping views of the Blue Ridge Mountains. Grandfather Mountain reopened May 15 with certain restrictions, including a requirement that all tickets be purchased in advance with a reserved date and time for admittance. This allows for limits on crowd sizes.
Folks wishing to visit Grandfather Mountain and stay overnight in Banner Elk can do so via Banner Elk's Grandfather Mountain Lodging Package. The package includes an overnight stay and two tickets to Grandfather Mountain (additional tickets can be added). When booking this package, your lodging host will make your advanced reservation for admittance into Grandfather Mountain.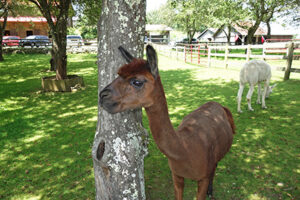 Apple Hill Farm is a popular attraction in Banner Elk that is again open to guests. This working farm allows guests to interact with alpacas and llamas, as well as goats, chickens and other animals. Tours are available by reservation only. For those not yet ready to travel, Apple Hill offers virtual visits via Zoom. These 10-minute video visits with alpacas and llamas cost just $10 and have been booked by people all over the world!
More outdoor summer adventure is available at Beech Mountain Resort and Sugar Mountain Resort.
Beech Mountain Resort opens June 5 with scenic chairlift rides, downhill mountain biking, disc golf, take-out food service and outdoor service at the 5506′ Skybar. Beech Mountain has announced operating hours of 10 a.m. to 6 p.m. Thursday through Sunday. Full details are available via this article by the High Country Press.
Sugar Mountain resort offers scenic chairlift rides and downhill mountain biking, including the new Easy Street trail for beginners and intermediate riders. After being open Memorial Day Weekend, Sugar Mountain will resume operations again on July 3 and operate Fridays through Sundays until Sept. 7. Additional details are available via this article by the High Country Press.
Other outdoor activities available in Banner Elk include:
After a day of outdoor recreation, Banner Elk satisfies the appetite with an impressive collection of restaurants. This small Blue Ridge Mountain town has earned the nickname "Culinary Hot Spot of the High Country" for its cuisine. From white linen dining to upscale restaurants to casual bistros, Banner Elk can satisfy every appetite. One of our restaurants has twice been recognized among the Top 100 in America by OpenTable.com.
For a complete listing of Banner Elk restaurants, click here. To see what WBTV's Queen City Weekend thinks of Banner Elk's restaurant scene, check out this video …
*PLEASE NOTE: Like other places in our wonderful state, we ask visitors to practice safe measures when in public spaces. This includes the three Ws: wait six feet apart, wash your hands frequently for 20 seconds and wear a cloth face covering. Furthermore, refrain from venturing into public spaces if experiencing a fever or signs of sickness.
Lastly, if you're not quite ready to get back to traveling, you can visit virtually with this relaxing video.